Sale!
Jiajia Bandung 300ml Can Drinks Carton Sales (24 cans per carton)
Inc. GST
A drink that is beloved in Singapore and Malaysia. Each can of Bandung Rose delivers an uplifting mix of rose flavour infused with the creamy richness of milk. This unique beverage will leave you feeling refreshed and your palate delighted.
Sale!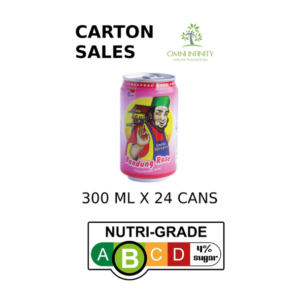 JiaJia Bandung Rose is the perfect accompaniment for every meal. Take the bite off from the spices in your food or simply have a refreshing boost to your day.