Red Bull Kratingdaeng 250 ML Can Drinks Carton (24 cans per carton)
$21.90 Inc. GST
Red Bull is an energy drink specially developed for moments of increased physical and mental stress. A proprietary mix of essential vitamins and nutrients, Red Bull improves endurance, alertness, concentration and reaction speed. In short: It vitalizes body and mind.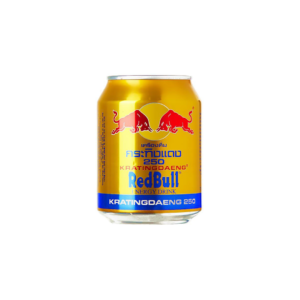 Red Bull Classic is a functional beverage that contains high quality ingredients: Taurine, Glucuronolactone, vitamin B complexes. The perfect companion to your active lifestyle, red bull classic contains a nutritious blend of amino acids, carbohydrates and Vitamin B to stimulate the body's metabolism and enhance mental performance and physical endurance.
The effectiveness of Red Bull Energy Drink has been proven by a large number of scientific studies. All over the world today, Red Bull is enjoyed by many of the world's top athletes, opinion-leaders and hard-working people with active lifestyles.